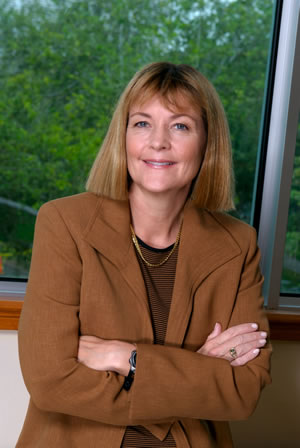 Welcome to the Division of Student Affairs! We are a dynamic, fast-paced division that engages to make a difference for all Hurricanes.
Much of your student experience happens beyond the classroom. So take a step out of your comfort zone and meet someone, learn something, and do something new. It is our differences that bring us together and help us develop. Each of our innovative programs, facilities, and services supports a campus culture of leadership, service, learning, and community.
As an educator, I can attest that student involvement and overall success are connected. Students who are involved on campus, beyond the classroom, get more out of their college experience. Make the most of your college experience. Join a student organization. Explore Greek Life. Volunteer through the Butler Center. Attend an athletic game - you can even find me at them! There are so many wonderful opportunities on our campus, but you have to take the step to become involved.
At the University of Miami, 'Canes care for 'Canes. We are all a part of the UM community and support one another. Don't be afraid to reach out to a fellow student, faculty, or staff member. Please, feel free to contact me at 305-284-4922 or vpsa@miami.edu if you have any questions or just looking to connect.
It's great to be a Miami Hurricane!
Dr. Patricia A. Whitely
Vice President for Student Affairs
---
Biography of Dr. Whitely 
Dr. Patricia A. Whitely leads the Division of Student Affairs, responsible for oversight of residential life, leadership development, service learning, orientation, student organizations, student activities, student facilities, student counseling and student health centers, Greek life, and the dean of students office.
She was appointed the Vice President for Students Affairs in 1997. She is the second Vice President for Student Affairs at the University of Miami, preceded by Dr. William R. Butler. She is a dedicated Miami Hurricane and has been at the University since 1982. Dr. Whitely has previously served as a Residence Coordinator, Assistance Director of Residence Halls, Associate Director of Residence Halls, and Director of Student Life, all at the U. In addition to her responsibilities as Vice President, Dr. Whitely serves as an Adjunct Faculty Member in the Higher Education Administration program in the School of Education and Human Development, Department of Educational and Psychological Studies.
A leader in the field of Higher Education, Dr. Whitely has served in many leadership capacities and continues to be actively engaged in national conferences, speaking engagements, mentorship programs, and consulting opportunities. From 2014-2015, she served as the Chair of the Board of Directors for NASPA. Dr. Whitely has also served Student Affairs Administrators in Higher Education (NASPA) Foundation Board, presented and served as a faculty mentor at the Alice Manicur Symposium, and was appointed to the NASPA Editorial Board and NASPA Region III Committee. In 2009, she was awarded a Pillar of the Profession, which aims to recognize distinguished leaders, teachers, and scholars in higher education. In 2012, Dr. Whitely was awarded the Region III John Jones Award for Outstanding Performance as a Senior Student Affairs Officer. In 2013, she was awarded with the Scott Goodnight Award, which is considered one of the most prestigious awards in higher education and is presented to professionals who have "demonstrated sustained professional achievement in student affairs work" (NASPA, 2015).
Back on campus, Dr. Whitely continues to receive awards and special recognition from the students. In 2012, the Student Government Executive Board honored her by creating a new award in her honor, the "Patricia A. Whitely Unsung Hero Award." Most recently, she was the first recipient of the Norman C. Parsons, Jr. Lifetime Achievement Award for her continued dedication to the student experience. Most recently in 2017, Dr. Whitely received the James W. McLamore Outstanding Service Award by the Faculty Senate to recognize her countless contributions to our students, families, faculty, and staff throughout her 35 years of service. 
Dr. Whitely earned her bachelor's degree in Business Management and Theology from St. John's University, her master's degree in Student Personnel Services from the University of South Carolina, and her doctorate in Higher Education Leadership from the University of Miami.