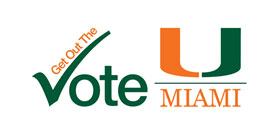 Get Out the Vote (GOTV) is a campaign headed by students with the aid of the University of Miami's administration with the purpose to reach out to the student population and encourage them to get involved in the political process.
The CanesVote Network is made up of students, faculty, staff, administrators, and community members who are passionate about civic participation in the University of Miami community. The coalition enabled us to connect individuals with the common purpose of increasing awareness and active participation.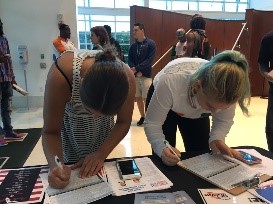 As a campus that has exhibited great vigor for civic participation, we will continue to perpetuate student civic participationat all times, not just during elections.